Transitioning from being only a massage therapist to a bodyworker takes some doing. First lets clarify that you don't have to give up one for the other. You will hear me say it again and again that we need more bodyworkers offering massage and massage therapists weaving bodywork into their sessions.  One part of bodywork that is important to know is that it takes a commitment to special positioning which requires props (pillows in my case).
If you are wanting to learn the best way to set up your client for side-lying massage, here is a short video tutorial. Efficient pillow placement is key so that you don't waste your clients' valuable session time time searching for pillows and trying to figure things out.
If you're not incorporating side-lying massage in your sessions for your clients' issues, it's only because you were never trained in it. Don't worry, DFR™ is here here to help! My classes will turn you from a marvelous massage therapist to a dynamic bodyworker! But get ready cuz…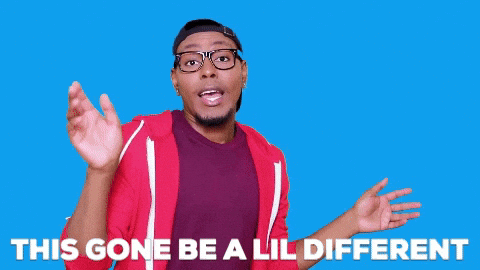 Side-lying massage rocked my world!
There are so many massage therapists who have never trained in side-lying massage and I was one of them once too. Since I have been working with clients on their side I have gotten amazing results in resolving hip and low back pain as well as rotator cuff problems. I'm here to show you all I know! No time to read?  Scroll down to watch the 6 minute video!  Do you like ike to read?  Awesome, because after 20 years of bodywork experience (and fumbling over draping 😅 ), I have finally mastered draping and positioning. I want to show you in video and have listed the details below! In these 20 years, I have also developed an inspiring approach to bodywork, Dynamic Fascial Response™ (DFR™) that thanks to zoom, I now teach globally! In DFR™ we get our clients on their side for a few AMAZING steps that will help your client's hip and low back issues.
FACT: The more teachers in your field that you train with, the better in your field you become.
In a previous life, I was a popular private chef on the Big Island of Hawaii. I cooked for Matt Groening and his crew and other folx in the world of fame coming to the Big I to chillax. The reason I was 5 stars?  Because, I learned from SO MANY other amazing chefs! But that was 21 years ago -way before the networking abilities that we have today. So my career was successful but felt very solo and a little lonely. Even if I was cooking for the some of the coolest people, I didn't have community culture within my career.
Flowcharts with a capital F for Family!
In today's world, I get to do things a little differently -PLUS I get to stay in alignment with my love of community and family. With today's technology, my outreach flowcharts have the ability to build community -or as I like to call it -a family. I get to make cool videos, even have a youtube channel, teach globally thanks to zoom and IG live, and… oh how I love what I do and thanks to people like you who stay tuned, The DFR™ family is growing! 
Subscribe to My Newsletter:
By this point in reading you may have seen a pop up on your screen and the invitation to subscribe to my newsletter. If you missed it or X'ed it I get it.  I get lots of emails too and my inbox can be overwhelming.  There are a few newsletters though that I look forward to opening with cup of tea in hand because the writers are generous and I always feel like I got a sweet little gift afterward. I hope my content is that for you.  I love to give.  It brings me great joy. When you do sign up for my newsletter, here is a family-only secret…After you sign up you'll get a 10% discount to the first class you take! You will also get content-rich emails and my blog that keep you abreast of…well, all that I can bring you in terms of massage and somatic knowledge. Like right now I am announcing my next course and I am limiting it to 6 practitioners. Here is another family secret. Chula is super dynamic and has lots to share so if you don't have time to read, the fruit is at the bottom so scroll down to where you see the * for the goods.
I chose to share pillowing-up because the other day a client told me they were out of town so had to get a massage from someone new.  She said that they had her on her side and she said she was SO uncomfortable the entire time and her back was sore when she left…her massage!😳  She is telling me this while I have her side-lying so I have to ask "Are you comfortable now"? "TOTALLY, your table is more comfortable than my bed"!  I literally can't even tell you how many times a week I hear that. It thrilled me when my model in this tutorial said it on camera so all of the views can hear it too.
Below you will find my client set up for side lying.  Flawless draping and effective side lying steps are taught in the full Side-lying segment.  I teach live zoom (with two camera angles) and live in-person courses. Join me live and learn it all!
Alignment is key to structural bodywork so position your client like this:
You want the cervical vertebrae in alignment with the thoracic and thoracic in alignment with the lower lumbar.
Stack shoulders and hips. (shoulder over shoulder), Knees, one on top of the other hip.
Alignment is dependent on pillow placement and why is CRUCIAL!
How to Pillow Up Your Side-lying Client
Side-lying Pillow Set UP:
Pillow 1: Make sure you have a supportive neck pillow to offer. Is it too soft and allowing neck to twist? Too high and putting a lateral bend in neck? The neck pillow I like is a half moon shape and semi firm so the cervical vertebrae stay in alignment with thoracic.
Pillow 2: Offer a "hugger" to support client with thoracic alignment and to help with secure draping. For this I like a soft, feather standard size pillow so I can fold it to make it smaller and stays out of my way but is still supportive.
Pillow 3: If pregnant or plus sized then add a pillow under belly to help align the lower lumbar which prevents client from falling forward while working on them. For this I like a small wedge pillow.
Pillow 4: Place a large king size pillow between knees and bring BOTH legs to a 90 degree to hip position (if possible)
Pillow 5: When edema is present offer an extra pillow to raise ankle above heart.
My massage table has a 2 inch memory foam topper.  A memory foam topper is not a must…but why wouldn't you?
More helpful hints:
1) Don't worry about the extra laundry.  Offering pillows is worth it and pillow cases hardly take up space in the laundry.
2) Leave your pillow cases inside out when folding laundered linens. It makes it WAY easier to put pillow cases on pillows.  Insert hands into your inside-out pillowcase and grab the two corners furthest away, now take two corners of pillow and then shake and roll!  ⬅️click to watch a how-to video that nice person made for this.
3) Create easy access to your pillows. S
tage them where they will ALWAYS be ready so you don't leave your client waiting for you to "find" your pillows. If there is no closet or if you are working at a spa, you can store them under the massage table. I keep mine in my closet on top with my sheets.
4) I keep my pillows fresh and at-hand because when I am inspired to change positioning I don't want to pass on it because I wasn't prepared.  My pillows are actually a huge part of why my work is SO dynamic. Huh, I never really thought about that! I learn so much about myself writing this blog!
5) Use a cute pillow case for "baby" pillow. Something with unicorns preferably 😍



Side-lying massage is irreplaceable for low back and hip issues!
Nooooooo fam, side-lying massage is not only for pregnant folx! It is for ANYONE presenting low back and hip issues. The back is slackened when side-lying and so you are able to get deeper and more specific. I can show you some incredibly effective side-lying steps to approach low back and hip tension in my side-lying course. This course is part of my pregnancy massage training but can be taken independently
This video is free for a limited time! Watch it, practice it and take my course in side-lying massage to further advance your skills.
This is Part 3 of an incredible Dynamic Fascial Response™ course that I teach. This is video content that works in conjunction with my book "A Dynamic Guide To Pregnancy Massage".
The side-lying massage course that I teach includes:
Side-lying Positioning and Flawless Easy Draping
Femur traction (Did you know that the femur is KEY to releasing low back pain?)
Femur compression
Pin and stretch of QL/ Quatratus Lumborum
And so much more!
October 6, 7, 8, 9, 10 9am-6pm daily
October 11th 10am-12pm
Don't miss it and sign up for my news letter to receive more valuable content like this!
Watch the 6 minute video here: