Bodywork is literally  life-changing!
It's a common misconception that a massage therapist or bodyworker needs to choose between massage or bodywork. Is it too bold to claim that the most memorable healing session blends the two? I guess I'll be bold then. When clients say to me "DFR™ is life-changing", They may not realize it, but from a neural network perspective, it literally is "life-changing". Let me explain…
Neuroplasticity, massage and bodywork
Did you know that when we experience new kinesthetic sensations, our brain's default gets interrupted and that's a good thing?  Interrupting the default network of the brain can actually change, reorganize, or grow new neural networks and this amazing ability that the brain has is called neuroplasticity. When your brain experiences this kind of interruption of the default,  it can take you out of "fixed" neural patterns of flight, fight, freeze, fawn -alongside which you might experience excessive worry, anxiety, depression, phobias, body pain, etc.  The reason behind so many people exploring micro-dose therapy these days is to open up new neural pathways. Psychedelics are known permeate neuroplasticity, open new neural networks and get us unstuck. Am I saying Dynamic Fascial Response™ is psychedelic? LOL Not exactly 🤩 but it's fusion of bodywork and massage does ignite "the WOW-factor" by opening new neural pathways! The WOW-factor is that feeling of being unstuck, present, aligned and in a flow state. Your clients will remember that feeling!
Bodyworkers are the space-makers of the world!
We can't always change what is happening in our lives and we definitely cannot change the past, what's done is done right? The beautiful thing about neuroplasticity however, is that we can change our experience of it ALL. What a gift it is that bodywork can help people change the experience of this beautiful and sometimes incredibly brutal thing called life! What a miracle that bodyworkers can increase the capacity for life. Something I find truly mind-blowing about this human experience, is our capacity for it but sometimes we need someone to help us feel our resiliency. For every finite form there is an unlimited amount of space within and you, my dear colleague, are facilitating that space. You are a space-maker.
"The wow factor" of bodywork is like a memorable meal
Before choosing between massage or bodywork, take a look at food (because you know I love to 😜).  Any successful chef is going to deliver something memorable to your table -a plate full of flavors and textures influenced by the teacher they had in school and various chefs they worked for along the way. If an Italian chef takes a working vacay to Morocco, you may taste some North African spices in their lasagna at a fusion restaurant that blows your mind.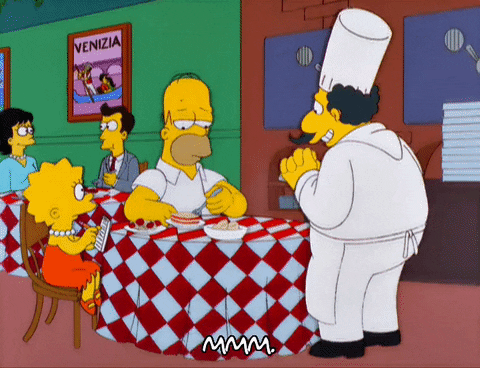 Bodywork or massage and your brain on food…
However, If the chef says "I am ONLY an Italian Chef and will not serve anything but Italian food", they are a traditionalist. The food you get will be delicious but you probably wont have the same kind of feeling that you get when you bite into the fusion chef's plate.
The inner dialog one has while eating a traditional Italian meal might be "Yum!" And because you have tasted Italian food several times in your life, your brain may not experience significantly new neural pathways igniting when you eat it.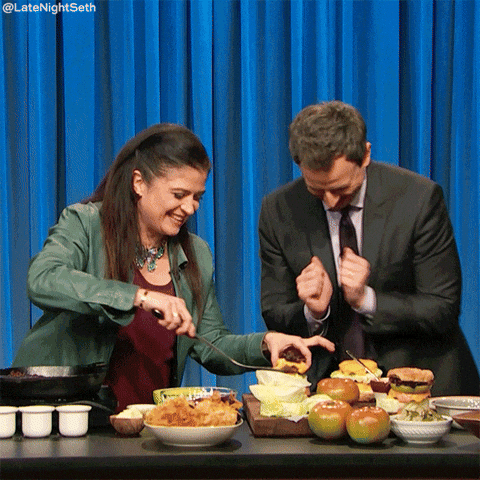 The inner dialog while eating fusion food might be "Wow! I have never experienced anything like this before!" It might even inspire a food dance! This "wow factor" is your brain's neuroplasticity at work. Remember, The more neural networks the less stuck we are.

I know, I use the chef analogy a lot.  Hey, I'm obsessed with food, what can I say? 😋  As you see, both meals are delicious and neither is wrong.  The fact remains though that the fusion dish (bodywork with massage) will leave you feeling different AND more likely than not, will be more memorable from the traditional Italian one (massage or bodywork).

A neuro blast from the past
I'll never forget being at Ramblin' Jack Elliot's Birthday potluck back in the 90's when I lived on Tomales Bay in Marin County, California. Jack was my neighbor.  In walks Maria Muldaur (looking AMAZING by the way).  Well, not only can Maria sing a tune, she also knows how to cook! She was holding an iron skillet with an Italian stew, Chicken Cacciatore -that she had cooked with (wait for it…) curry powder! I will never forget that dish! Send your camels to bed baby! My neural networks were dancing all the way back to the oasis! Did I just write that? I'm such a nerd! 🤓
 Dynamic Fascial Response™ is Life-changing
"Will it be massage or bodywork for this client?" is a question that just doesn't exist for me because I'm like a fusion chef when it comes to my approach. I am constantly reminded by new and old clients how memorable and life-changing Dynamic Fascial Response™ is.  If you have been following me then you know why I started to teach DFR™ .  It's because my clients kept asking me to teach other massage therapists to work like I do. Now, whenever they make that request, I get to say "I do and now we even have a Network of DFR™ practitioners online!"
Is my DFR™ fusion approach for everyone? Absolutely-and sometimes in different doses.  Once you understand the concept, you can offer anything from the most dynamic DFR™ steps or, if a client comes in wanting a more passive massage without the active participation, then a homeopathic dose blended into a session can achieve the "wow factor", while still honoring your clients request to be passive.
You don't need to be a seasoned massage therapist to learn Dynamic Fascial Response™!


Taking a course from me is the best way to learn DFR™ (see below for live zoom and in-person class dates). I teach courses to ALL professionals wanting to add effective bodywork to their massages. You don't need years of experience to be a bodyworker.  Start or deepen your bodyworking journey by learning Dynamic Fascial Response™.

Consider getting my book! It took years of writing, editing and formulating a way to express, in words, what DFR™ is in a step-by-step process. This 200 page book is the fastest way for any massage therapist to start exploring a massage/bodywork fusion technique. It is currently in a binder format until I publish and create ebooks in 2023.   Your purchase will help fund that process! And honestly, the full-color binder-version is beautiful. I will miss it when it's gone.
There are a lot of unique approaches and steps to my work: In my full color book, A Dynamic Guide to Pregnancy Massage, I show 25 side-lying steps, 40 semi-reclined steps (all can be done supine), 40 postpartum/scoliosis steps. All steps have clear photos to help aid your learning.
What is the difference between massage and bodywork?
By incorporating the DFR™ steps in your session, you will start to blend bodywork, fascial unwinding and massage to create an exquisite experience for your clientele -one that makes the kind of difference that can be felt.

What do I mean by "bodywork"? When I think "massage", I see myself giving a good rub down and calming the nervous system. When I think "bodywork" I am imagining a session with muscle energy techniques like pin and stretch, resistance and release or traction and compression. Slow, deep, no or low oil fascial unwinding, cross fiber friction, intraoral for TMJD, deep tissue -all of that is bodywork.
When I think "bodywork" I often see client participation as I may ask them to inhale their sternum up to the ceiling as I drag the anterior fascia laterally or I may ask them to reach into a stretch as I pin down teres followed by a fascial drag down seratus.
Zooming out the lens of your perspective is an excellent trait of the DFR™ bodyworker
The term "bodywork" is also about my perspective and considering the dynamic relationships between shortened and lengthened muscle, how that changes the skeleton and the fascial connecting it all. With bodywork, I keep my vision broad, not myopic.  Focusing only on the problem area is shortsighted and one misses so much potential when focusing too close. In zooming out the lens of my perspective,  I first "accommodate" – a word in the DFR™ vernacular meaning to make room in one area of the body to give space and release so when we work the "wrapped point" (Place of held tension) space has been made first for (lasting) change to take place. For example, without the anterior fascial unwinding of the ventral and thoracic body, how could low back or neck tension be released? You might get temporary relief without accommodating but it is through accommodating DFR™ earns the reputation of being "life-changing".
There are many aspects of DFR™ that offer the "wow factor". I try to transmit "the wow" in all in my courses and continue the DFR™ discussion and development through my blog and tutorials.  This way, we can all go deeper with it.  Every time I teach a course, I deepen my own connection to DFR™ and these course keep getting SO juicy!
Take your massage and bodywork to "the wow factor" level by never settling
The most memorable practitioners in our profession don't limit themselves to massage or bodywork. They create a blended experience.  When you start doing the same, your client will step off your table, walk back out into their day -completely changed and forever remembering the AMAZING and unique session they received from you.
Come Study With Me!
I offer NCBTMB CEUs for professional massage therapists

The next DOUBLE certification in Dynamic Fascial Response™ and Pregnancy Massage is THIS spring!
April 1, 2, 3, 8, 9th from 9 AM to 6 PM
April 10 exam from 10 AM to 12 PM.
Cost: 750.00 650.00 EarlyBird for all registration before MARCH 1, 2023
TO HOLD YOUR PLACE: 150.00 click here to make this deposit
This is course will be taught by me and limited to four live students and six zoom students.
Having massage therapists as models is not mandatory, only recommended.
If you're curious about the cost of this course everything aside from the dates is the same beside the fact that it just keeps getting BETTER!
Click on this link below to learn more and then make your deposit if you want in!
In another time zone? I've got your back!
Weekly zoom courses will begin
Monday, January 9th
For folks out of the Pacific daylight time zone I have a DFR course just for you! This is the DOUBLE Certification in Dynamic Fascial Response™ and Pregnancy Massage and YES, you are welcome to take classes individually.
This will be a zoom course on Every Monday Starting January 9, 2023.
Dates and a times are as follows:
January 9, 16, 23, 30 9am-1pm PDT
February 6, 13, 20, 27 9am-1pm PDT
March 6, 13, 9am-1PM PDT
March 14 EXAM 9am-11 PDT
Cost: 750.00 650.00 EarlyBird for all registration before DECEMBER 1, 2023
TO HOLD YOUR PLACE: 150.00 Click here to make this deposit
Check for details on all classes on the Dynamic Fascial Response Website! Everything in the class description aside from the dates is the same beside the fact that it just keeps getting BETTER!
Click on this link to make your deposit or email me if you want in!
My email is info@dynamicfascialresponse.com