Flawless Side-lying Massage Draping

Finally, the answer to flawless, side-lying draping!
This is a photo of the flawless side-lying massage draping "reel" I shared recently on my Instagram account. It got a lot of traction on it and this doesn't surprise me. I remember when I first learned side lying draping. I was so relieved to finally have step-by-step directions to something I had been clumsily guessing at. Now I have mastered the art of draping and want to share it with you!

Keeping client out of flight with secure side-lying draping

Most healers know about the trauma responses: flight, fight, freeze and fawn. It's really important that our clients feel safety when they are on our table. If you don't have them securely draped, their brain may go into a primal defense response which can resurface old trauma and/or raise cortisol.  That kind of defeats the purpose of massage right? It's also important for us to feel confident in delivering quality professional services that result word of mouth referrals.

Memory Foam for Side-Lying Draping
First and foremost, practitioners incorporating side-lying techniques into their practice owe it to their clients to invest $20-30 in a twin sized, two inch memory foam topper. I've been massaging for 20 years. Since I started using my memory foam topper on my table, my clients always remark at how comfortable my table is when they arrive on it. Plus if you get a cancellation and wanna take a nap on your table you'll have a nice comfortable bed to rest on 😄
Choosing the right sheets
Secondly, I use microfiber sheets.
I found out how wonderful they are by accident a while back when I bought sheets that were on sale. They really help with draping in general and are crucial for flawless side-lying massage draping. I can't recommend them enough and I am so happy that I switched over. They are slick so they don't get stuck on body when draping.  They make sheeting up your table fast and easy. My clients love the way they feel!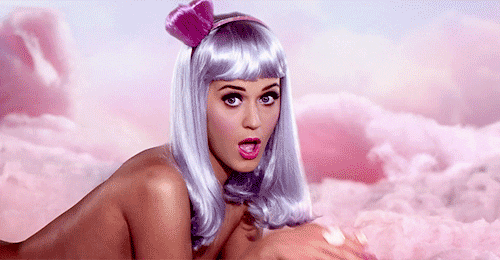 FYI: If you switch to microfiber from flannel or anything else, beware that they are much lighter so don't tug too hard or fast because the fabric might travel faster than you expect and surprise you and your client! 😖
Check out upcoming classes
I have a side-lying class coming up where you can learn the step by step draping process with other professionals and get feedback. In that class, you will learn great techniques for releasing hip and low back tension in a side-lying position. 🏆
The class is part of my Pregnancy Massage Cert. Class. However, if you are not interested in the entire Pregnancy Massage Cert. Class but want to learn some incredible side lying techniques, you are welcome to take it alla carte!
Watch video of flawless side-lying massage draping

Meanwhile, check out the video on my Instagram reel @dynamic_fascial_response and here are the steps.

Client Set Up:
Eye Pillow with elastic to secure (Optional)
Provide supportive neck pillow that keeps cervical spine in alignment with thoracic spine. Position client with both shoulders stacked and back at edge of table close to you. (Guide by placing hands on table and ask them to scoot back until they feel their upper and lower back touch your hands that are placed at edge of table.) Thighs are stacked one on top of the other with pillow between. Knees are at 90˚ from hip (pending comfort), lower legs are parallel with table.

Flawless side-lying massage draping step by step:
Hip and Leg
1) Accordion the sheet until edge is just under hip.
2) Draw far bottom corner of fabric together.
3) Thread it under knee
4) Hike sheet over iliac crest.
5) Keep hugger pillow on outside unless client is cold.

I hope this helps to bolster your practice and keep your clients feeling safe! Message me back if you have any questions about the massage retreat coming up at my home in Nevada City April 9, 10, 11, 23, 24.

Have an awesome week!

Peace,
Chula